Can custom stickers help you in business? You can't even imagine, how much! Stickers are easy to grab attention, identify, carry some information or message to the masses, popularize the brand and so on. Business stickers can be considered fliers of non-standard sizes. They are usually printed on self-adhesive paper. You can stick printed products on absolutely anything. They are universal in use. Many companies were genuinely impressed by the growth they experienced after having spread company stickers around.
Business stickers are one of the most popular types of printing products. They may differ dramatically in size and shape. You can make them on the basis of exclusive sketches and your own designs.
Stickers are an integral attribute of the brand, which directly represents it. They are one of the most affordable ways to popularize goods. Look around, you'll see custom stickers advertising different companies all around you!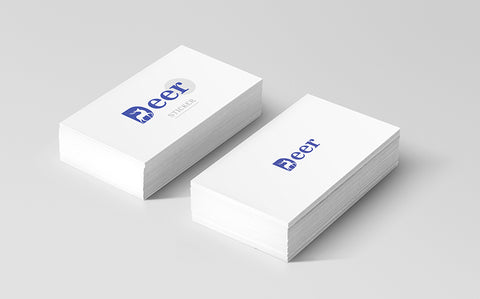 The cost of the custom sticker depends on a large number of factors. First of all, the format matters. The larger it is, the more expensive the product will cost. Much depends on the quality of the printing itself. Deersticker offers excellent prices for great quality, our custom stickers are scratch-resistant and fade-resistant. Printing business sticker is one of the most cost-effective ways to promote your company.
A business sticker is another way for the product manufacturer to express themselves and stand out from the competition. This method of advertising has already repeatedly proven its effectiveness and accessibility. It allows you to minimize costs and provide a consistently good result.