Good afternoon, beer industry professionals! In this article, we will talk about what custom beer bottle labels are, what to pay attention to when creating custom beer labels, and how to visualize the main idea of the beer that will be hidden under this label. This article is addressed primarily to those for whom beer production is business.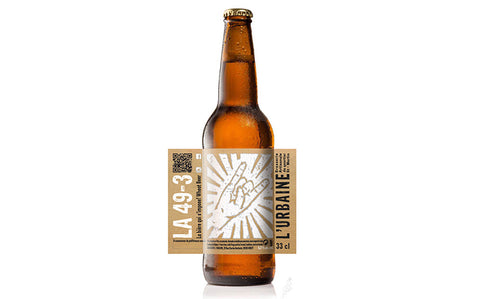 Let's start with the fact that the beer label can be safely equated with art. By studying old labels, you can easily find the encoded elements of the eras in which they were created. Events that worried society, brewers and artists found their place on beer labels and through the years reached the next generations. And since the labels have always been accompanied by one of the main drivers of communication between people (yes, I'm talking about beer), this art was one of the most popular, and besides it could be discussed with a "hot" glass of beer. Beer labels have changed along with changes in culture and politics.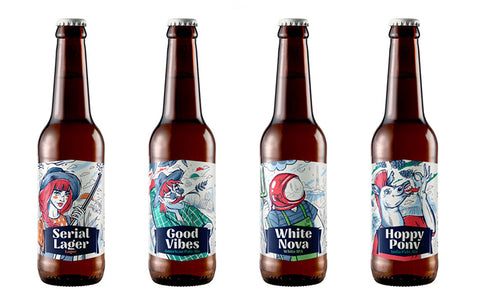 Another function that is as important as the first one: identification. What the buyer will perceive beer depends not only on the taste, but also on the custom beer label. Take two bottles of beer and remove the brand label from one bottle. Here are two different products, and if you offer them to a friend to choose from, they will probably choose the one with a label. In one study, people who drank beer without a label considered it less tasty and sweet than an analogue with a label. It's called marketing. We will add advertising, logistics and protective to the list of functions, and get a complex tool that affects not only sales, but, at the subconscious level, the taste of beer and the overall attitude to the brand.
The beer bottle label should visualize your product. Ideally, the label should be easy to understand, recognizable, informative, convey or emphasize the characteristics of the brand. Let's look at the steps of custom label printing for a beer. You can use an illustrator and depict an image that visualizes your ideas invested in beer. Think, where will the beer be sold? If in craft shops and bars, you need to stand out on shelves - people go to these places for new impressions. If in supermarkets, the mass buyer more often makes a choice in favor of forms he understands.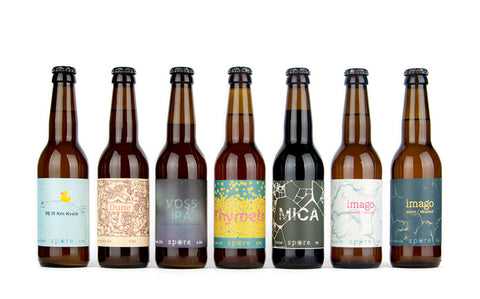 Everything we see is affected by our interpretation of it. It works when we pass by the shelves in the supermarket, and in a fraction of a second the brands we know are catching the eye. Nothing attracts attention better than your favorite brand. And personalized beer labels help you achieve just that.
Deersticker has over 10 years of custom label printing, we have been printing labels for beer bottles of numerous comps in the market, big and small. Beer labels can help with custom packaging for small and big businesses, our waterproof labels will sustain in different weather and temperatures.