Ignite people's interest in your candle brand with a variety of candle labels. Who doesn't love how candles make a home so beautiful? In recent years, handmade candles have become a staple of home decor, which is not surprising given the fragrant atmosphere they bring and affordable price. Candles are great for business because they can attract a diverse audience, which means you can be creative and play around different designs.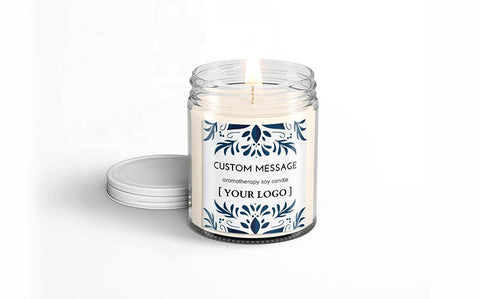 Not only are candles suitable for home decoration, but they are also perfect gifts for celebrations like weddings, birthdays and Christmas. Creating a candle label has never been easier - you just need to upload your design to Deersticker and place an order!
What attracts customers in a good label is that it can make the candle experience more personal and unique. It would be a good idea to use custom labels to showcase your craft and share your journey and highlight how you came out in the competition as well.
More than 25% of households in America buy scented candles. Why not create your own beautiful custom labels to compliment your candle?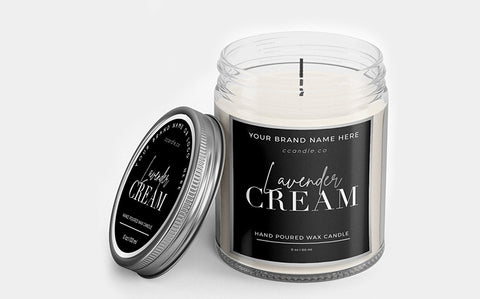 What label materials look best on a candle painting?
Matte is the best choice for candles and will work with a wide range of label designs.
What are the best label measures I can use for my candles?
There is no ultimate label size or shape for candles, but we often see large rectangular labels for candles. You can can also play with circles, ovals and thin rectangles to get a modern look and see how it looks!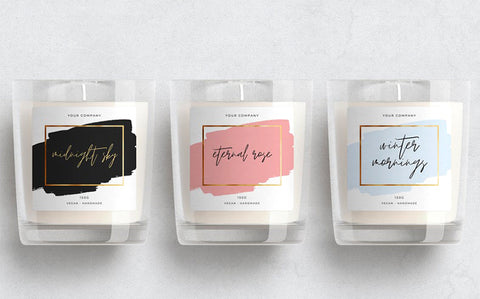 Can I order my own candle label?
Yes. Please, upload your label design, choose quantity, confirm the design and we'll print them for you! Deersticker is here to bring the best quality candle labels to you!