Label printing has become extremely common and popular all across the globe, especially among younger people. Stickers printing is used in custom packaging, in advertisement campaigns, for design and decorative purposes - safe to say there are numerous ways to use custom stickers, especially since cheap die cut stickers are very easy to design and order! Today, we'll take a look at 8 different types of die cut custom stickers you can order for yourself, your house or your company.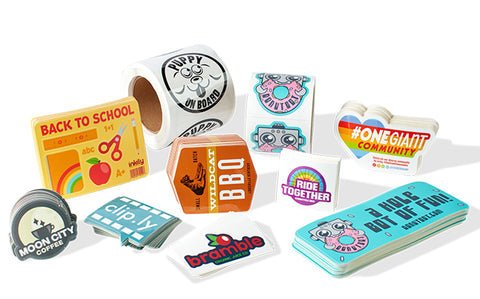 1.Glossy
The smooth reflective surface of the vinyl sticker paper makes these stickers look fashionable and extremely attractive! Iridescent gloss will give a completely new effect to your entourage in different lighting.
2.Mirrors
Vinyl mirror stickers can bring a whole new sense of style to your mirror. You'll see, doing make up has never been more fun! Make your own stickers and see! You can create an original composition, supplementing these stickers with the space around large mirrors.
3.Matte
These stickers have an advantage is in the absence of glare when there's light and in maintaining a stable shade in any situation. Matte sticker printing can also give a more mature, serious vibe.
4.Black and white
This option is ideal for an elegant, discreet decor. If you like oriental themes, you can order custom vinyl stickers with hieroglyphs or mysterious patterns, a branch of cherry blossoms or ethnic ornaments. Abstract compositions in black and white on die cut stickers can decorate the walls of any shade.
5.Colored
It's easy to make a color accent in the room with the help of bright vinyl stickers. They are good if you suddenly want to bring something new into the interior, freshen it up and to revive the room.
6.Children's
Following the advice of psychologists, parents sometimes turn children's room into a boring pastel mass. You can add live emotions with with the help of several funny custom vinyl waterproof stickers in the play area or over a bed. This will diversify the world of the kid and spur his or her creativity.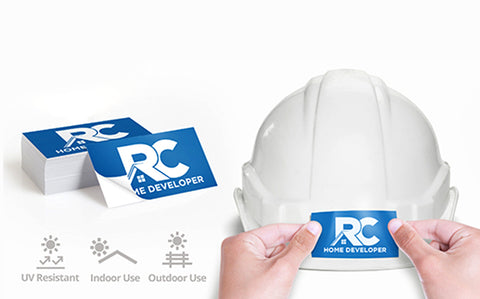 There are many types of die cut custom stickers you can order for yourself. Deersticker offers the best quality product for an excellent price, we only use highest quality materials in the production of our stickers. Make your world brighter with the beautiful custom vinyl stickers.