Stickers are a popular art form used for different purposes. Labels are a widely used type of stickers. They are printed on paper, plastic, vinyl or other material with pressure-sensitive glue on one side.
Stickers come in different colors, shapes, sizes and designs. They have a fairly large list of applications from identification, stickers are attached to products to distinguish them from each other, to clarify typos, as well as for advertising.
Custom stickers printing has never been easier and more accessible. Let's go deeper into the reasons to getting your own custom labels in 2022.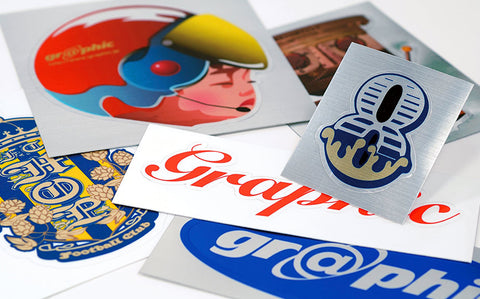 1.Packaging
Customers' first impression of your product will be in the packaging, so it needs to catch the eye, scream your brand to the potential buyers. A sticker with a brand logo, and something related to the brand would do just that, and for an affordable price! Stickers can be made of different materials (waterproof stickers, transparent stickers, vinyl stickers). Remember that customers often judge the quality of the product will by the quality and attractiveness of the sticker.
2.Design and decoration
An easy way to decorate your space is with stickers. Place one on your phone, one on your laptop, your walls, books, water bottle - anywhere, really! Show your unique personality to the world with cute custom stickers that are very easy to design and order!
3.Stickersare cool
Take a look around: on the subway, on the walls in your favorite bar, at your colleagues' laptops and your kids notebooks - stickers are everywhere nowadays, people love them! It's also a way to be cool and relatable, no matter if you're a business owner or an aspiring artist.
4.Advertising
Stickers are a perfect way to do an unobtrusive subtle advertisement campaign for your company, they're easy to spread, and are effective in raising your brands image in the eyes of consumers. A lot of companies use custom business stickers to advertise, and it proves to be one of the most cost-effective ways to make your brand more recognizable.
5.Labeling
Using custom stickers to label your belongings is also very common nowadays, this way you won't lose things, remember the contents of your jars and bottles, make them look more attractive and add a creative touch to them.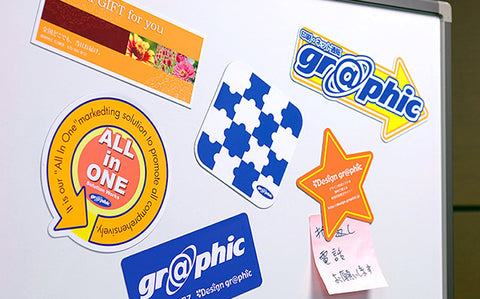 All in all, there are many ways for you to benefit from stickers in your business and day to day life, Deersticker offers custom stickers for different purposes of the highest quality for a reasonable price. Order yours today and contact us if you have any questions. Let's make our life more colorful with custom stickers!