Waterproof stickers have become more popular in the past few years. Moist-resistant can decorate exterior walls and doors, glass, bathroom and swimming pools, car and other surfaces. Very often such products can be found in bath complexes, hotels, kindergartens or country houses. Their main function is to repel moisture, which allows them to be used in places with high humidity. In this article we'll look at 5 applications for waterproof stickers.
1.Water bottles
Mark your water bottle with a unique custom water bottle label created by you. If you're going to the gym, you won't get confused searching for your bottle. In case it's lost, you can put your name or phone number on the sticker and it would eventually find you back. This is especially helpful with kids who lose their belongings a lot. Water bottle stickers save you from a lot of unpleasant experiences!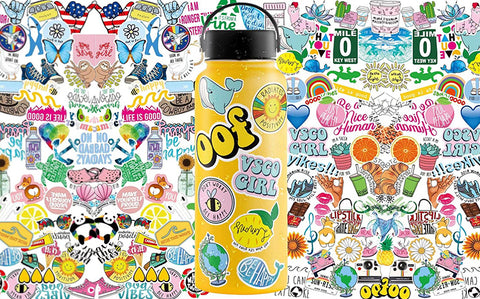 2.Guitar, laptop, phone
Decorate your personal belongings to color up your world! Everyone puts stickers on laptops, why not create a unique one that'll represent you? Stick on your phone, notebook - make the world see your creative personality! Guitar stickers have become especially popular in the past couple of years, it's not only about the music nowadays - it's also about the image! Order your custom stickers on Deersticker today.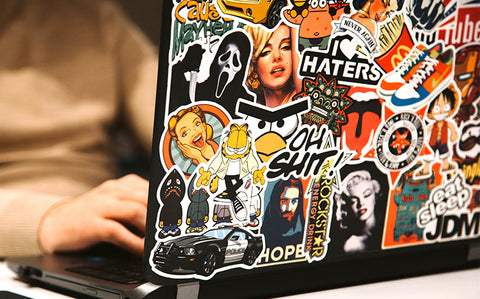 3.Walls and floor
Custom labels aren't only designed to decorate, they can also convey information. Angry dog in the house? High voltage area? Old pipe leaking? Make up your own custom waterproof stickers to make sure your message sustains even if there's water spilled on it.
4.Cars
Car stickers are extremely popular among drivers, they not only help you express yourself and serve as a decoration, they also spread a lot of advertisement! Whether it be a car for sale, or a house for rent - anything can be easily displayed on the windows of your own vehicle with a waterproof sticker!
5.Bathroom stickers
To decorate the bathroom, you have to use special products that are not afraid of moisture. Water-resistant stickers have a moisture-resistant coating and can be placed on the floor or on the walls of tiles. In order not to spend a large amount on interior decoration and improving the appearance of the bathroom, you can use this affordable option.
Waterproof stickers come in two main types:
Glossy with a reflection;
Matte without shine.
Water-resistant stickers are very easy to apply and easy to take care of. Since vinyl stickers are not afraid of water, they can be glued even near the sink and in other places exposed to moisture. They won't fade and won't scratch, and keep a good look for a long-long time. Order yours today on Deersticker!